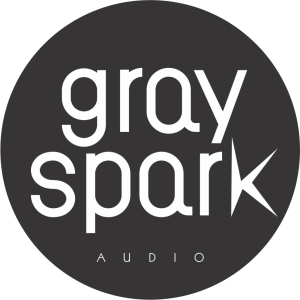 We're Gray Spark Audio a recording studio based in Pune (MH), and we specialize in the Art of Sound. Gray Spark Audio is a complete Music Production and Audio Post Production Facility based out of Pune; a couple of hours away from Mumbai. We are housed in a massive 3000 sq.ft .facility with state of the art equipment and an acclaimed team of audio engineers. In 2011, two Pune-based recording engineers – Harshad Sathe and Ronak Runwal – planted their flag in the ever-expanding music community of their city. Gray Spark Audio, a haven for both, the sonic adventures of independent, alternative artists from the growing scene as well as commercial producers and musicians. Over the past decade we have handled projects ranging from ads, films to film scores, jingles, voice overs to production for indie music, live sound and everything in between.
Our space facilitates 2 audio recording studios in Pune, Studio A with a 700 sq.ft. live room capable of recording up-to 25 musicians. Music Recording Studio A in Pune houses some of the best in class microphone and preamps with and AVID HD I/O and outboard gear like the classic 1176 and Manley Vari Mu. This facility is used mostly for live recording and film mix sessions. Audio Recording Studio B in Pune which is our smaller facility usually handles vocal dub , ADR, Foley and small scale productions. We have a team of highly talented and experienced engineers which we assign to our client depending on their requirement and the area of expertise of our engineers.
The idea behind Gray Spark is to provide turnkey solutions to all our client, offering them convenience and quality all under one roof!
What our
Clients
have to say
Always a pleasure working with the folks at Gray Spark. You can expect nothing but the most professional service, best equipment and the warmest people to work with! I'd recommend Gray Spark a thousand times over, irrespective of the level of your requirement.
shardul bapat
violinist, easy Wanderlings
I would recommend Gray Spark Audio to every musician in Pune. Amazing studio in terms of quality of equipments, the construction of the recording rooms and the staff. The person who recorded our song, Nitin, his patience must be rewarded. And our song was mastered by Ronak, who also did an amazing job. This studio is fabulous ! They have a B.Steiner acoustic piano and it is a beauty. I'm happy with the overall experience. I'm glad that my first time recording a song, happened at Gray Spark Audio.
siddharth pangarkar
Great equipment, amazing engineers! I'm recording my album here and I cannot believe how great it sounds! Really glad I chose to record here 🙂
akashita pravin
musician
Gray Spark is emerging to be one of the finest recording studios in India. The place looks amazing, has brilliant acoustics, and is run by passionate, experienced folks. Musicians, you know where to go when you need studio time in Maharashtra!
Siddarth Nair
founder - Oaf Records
Recording at Gray Spark was a great experience. Ronak and Harshad are not only professional and accommodating, but also immensely talented. We had a strong feeling from the beginning that we were in good hands and the final product absolutely reflected that. The warmth and creativity here creates the kind of atmosphere that musicians can only hope to be in when they record. Its not easy to produce a reflection of your very best work, but we were able to do that.
Ashwin Naidu
Drummer, Celestial Teapot
One of the best Recording studios in Pune. The sound engineers are awesomely experienced and put their best to make your experience at Gray Spark even better. Thanks to Ronak for putting this great team together and giving the best of services. Saurabh is a sound engineer here and I have worked with him a couple of times. I totally enjoy his work and company.
Stephen Verghese
Musician
Me and my team record our monthly podcast episodes here and I think this is one of the finest recording studios in Pune. The team is very professional and helpful.
Pawan Rochwani
Platform for Artists (PFA)
Hands down the best recording facility I've used ( especially when you consider the price point ) . Have handled all my audio needs, from indie work, now to mainstream bollywood and ad projects. Quality of work is excellent as are the people working at the studio. 10/10 Would recommend. This coming from a full time, professional musician living in Bombay
Shreyas Iyengar
Producer and Composer
Have worked closely with the studio for our sound recording requirements on multiple projects. Fabulous experience. The staff is co-operative and friendly and has the required expertise to get the job done. Neither are these guys overpriced. That's something!
Anikait Chavan
Campus Times Media
This place has a lovely vibe to record your music. I recently finished recording a song at Gray Spark and the output was amazing. The sound engineering working for my project was also super cool and very understanding as to what vibe I wanted to maintain throughout the song. Would totally recommend for friends to record here.
Firuzeh Mihrshahi
Musician
Amazing experience recording at Gray Spark studio. Everything was in place, very cool ambience. Amazing chilled out team members. Very neat quality equipment and spacious rooms. Would definitely recommend fellow Musicians to record here. Cheers guys, all the best.. keep up the great work..
Jameer Kharkongor
Musician
Recorded vocals/acoustic guitars at the studio and had the guys at the studio mix a song for me. Worked with Nitin - he was my engineer throughout. He's extremely competent and knows how to deliver the sound you want if you have a clear vision. Overall, good experience and the studio itself is a great place to be and work.
Prannay Sastry
Musician
Super helpful people, with a great vibe behind some really cool music. Couldn't ask for more.
Nihar Manwatkar
Musician
Fabulous studio with great equipment. I've done some recording work there and I can assure you that they have a highly qualified, helpful and a friendly team
Sanyanth Naroth
Producer and Composer, Easy Wanderlings
Extremely well equipped studio, professional and friendly crew. Have recorded guitars there on several occasions and can tell you it's quite the experience. Best studio I've ever recorded at!
Sharad Rao
Musician
Features
Spacious
State of the Art
Outboard Gear
Mastering Suite
Features

Compact
Vocal Recording
Dubbing
Editing
Features

Artist Room
Programming Suite
Demos
Features
Dedicated studio space for Academy students
Spacious
In our music studio, we handle everything from tracking and music production to mixing, ensuring that every step is taken to bring out your best sound. This includes arranging for session artists when needed. As musicians ourselves, our deep musical understanding allows us to expertly mix and master your music in a way that truly captures its intended listening experience.
Our exceptional group of Sound Designers, Location Sound Engineers, Background Score Composers, Foley Artists, and Mixing Engineers, in conjunction with our state-of-the-art facilities, can produce sound quality that meets international standards. We strike a harmonious balance between creativity and technical expertise, making us the ideal team to oversee your project. We meticulously select the talent that aligns with your project's needs, ensuring that you receive excellent value for your investment.
With extensive expertise in managing numerous Live Sound endeavors and studio recordings, we excel in handling large volumes of projects. Our adept mixing of your live multi-tracks guarantees exceptional sound quality while preserving the authentic "live" essence.