Voiceover vs. Dubbing: Navigating the World of Recorded Sound
In the realm of audio production and entertainment, two distinct yet interconnected disciplines stand out: voiceover and dubbing. Both are integral to bringing characters and stories to life through sound, but they differ significantly in their approaches, techniques, and the skills required. In this blog post, we'll delve into the world of voiceover and dubbing, exploring their differences, similarities, and the unique skills necessary for each.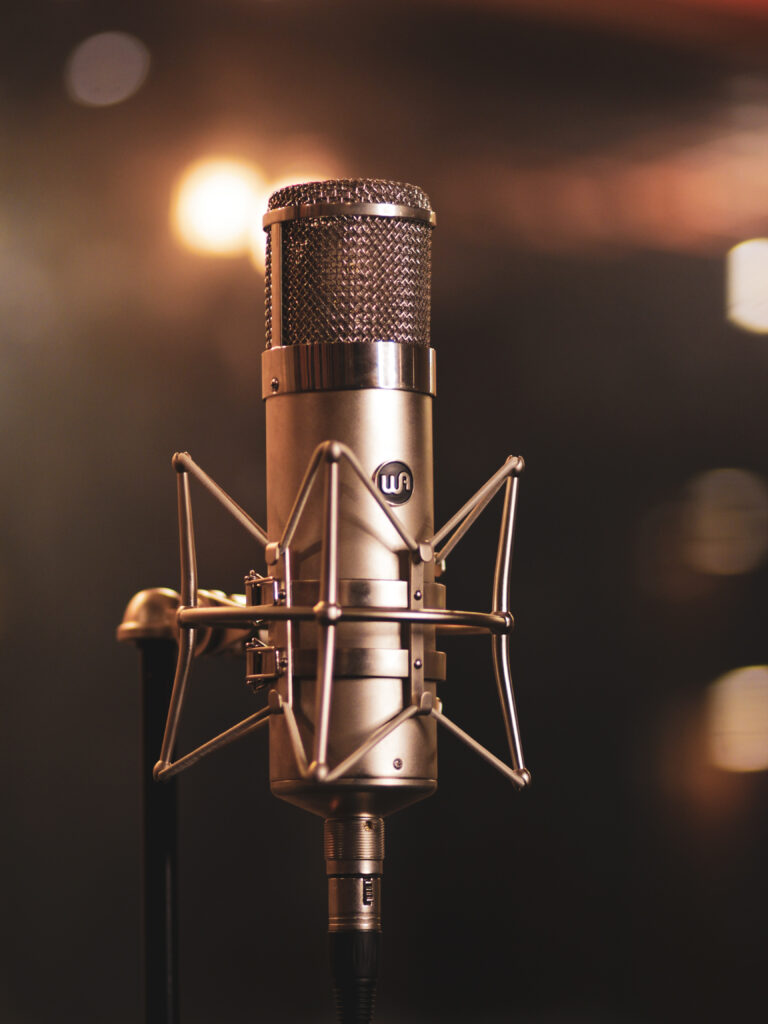 Voiceover: The Art of Authenticity
Voiceover is a versatile craft that encompasses various forms of vocal performance, such as narration, character acting, and commercial advertising. It involves recording a voice to accompany visual content, usually without the need to synchronize with existing dialogue. Here are some key characteristics of voiceover work:
Authenticity: Voiceover artists must convey emotions, nuance, and character traits solely through their voices. The ability to breathe life into a script and make it relatable is a fundamental skill.

Non-Synchronization: Unlike dubbing, voiceover doesn't require precise synchronization with the character's lip movements. This freedom allows for creative interpretation and adaptation.

Range and Versatility: Voice actors need to be versatile, capable of adopting various tones, accents, and character voices to suit different projects. They also require strong vocal control and expression.

Script Interpretation: Interpreting scripts accurately and effectively is crucial. Understanding the context, emotions, and intentions behind the dialogue is a core skill for voiceover artists.

Communication Skills: Clear and expressive communication skills are essential for voiceover artists to convey the intended message to the audience effectively.
Dubbing: The Art of Precision
Dubbing, on the other hand, involves replacing the original dialogue or soundtrack of a film or video with a voice recording in a different language or for a different audience. Here's what sets dubbing apart:
Synchronization: Dubbing requires precise synchronization with the actor's lip movements and the timing of the original dialogue. Achieving perfect lip-sync is a primary goal.

Lip-Reading Skills: Dubbing actors need to excel at lip-reading to match their speech with the on-screen character's mouth movements accurately.

Voice Matching: The dubbing actor must mimic the tone, pitch, and emotional delivery of the original actor, striving to create a seamless auditory experience.

Cultural Sensitivity: Understanding cultural nuances, idioms, and local dialects is crucial for adapting the dialogue to the target audience effectively.

Studio Skills: Dubbing often takes place in a studio environment, where actors work closely with directors and sound engineers. Comfort with studio equipment and teamwork is essential.

Skill Overlap and the Versatile Voice Talent
While voiceover and dubbing have distinct characteristics, there is some overlap in skills. Both disciplines require strong vocal control, the ability to interpret scripts effectively, and the talent to convey emotions convincingly through voice alone. Many voiceover artists are also skilled dubbing actors, and vice versa.
Finding Your Niche
Whether you're drawn to the creativity and flexibility of voiceover or the precision and linguistic challenges of dubbing, both paths offer rewarding careers in the world of audio production and entertainment. Your choice may depend on your natural aptitudes, linguistic abilities, and personal preferences. Regardless of your chosen path, the ability to breathe life into words and emotions through sound is at the heart of both voiceover and dubbing, making them indispensable arts in the world of recorded sound.
© 2022 All Rights Reserved.