Services at Gray Spark Audio
Gray Spark Audio is anything and everything audio/music studio based in Pune. Its more than any conventional music studio. Stick around to learn about all the services available here.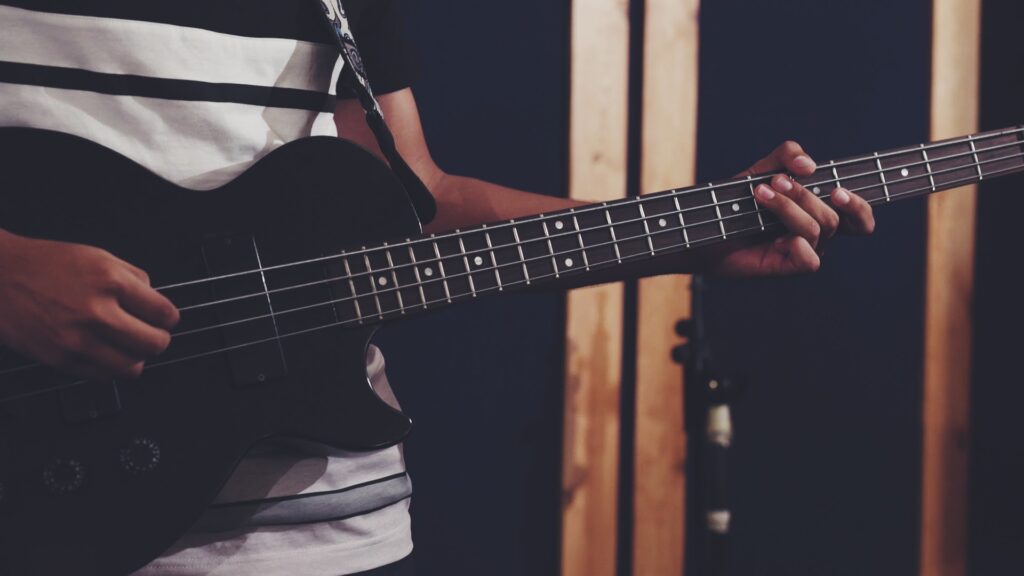 Music recording


We at Gray Spark Audio, provide recording engineers who can take care of recording music for your music. Recording the instrument the right way is very important. Here we have 4 studios equipped with state of the art equipment, microphones, preamps etc.





Artists working on their singles, EPs, albums have all worked here in Studio A and B to track guitars, vocals, piano, violin, etc.




Bands like Easy Wanderlings, Shredxx, Dirge, Aswekeepsearching, F16, Celestial Teapot etc have also tracked a full band multitrack recording session. Also music videos for these live sessions are also included.

Mixing – Stereo mix, Dolby mix, Spatial mix


Stereo Mix




The essence of stereo lies in its simplicity – two distinct channels, left and right. Having two audios playing in left and right speakers gives you a wide variety of stereo field. The final product for any music on Spotify, Youtube or any streaming platform is majorly in stereo format. For example: a song that has vocals, drums, electric guitars, acoustic guitars is mixed in one stereo file in WAV or MP3.





Dolby Mix




Dolby Atmos was originally created for cinema sound. Following widespread theatrical adoption, this technology has filtered through into the Home Cinema environment for both film and TV content spanning drama, documentary, and live events. This is consumed over traditional TV broadcast, as well as online streaming platforms such as Netflix, Amazon Prime Video, and Apple TV+





5.1 and 7.1 mix




Starting with the revolutionary 5.1 mixing, we'll uncover the magic of this format that has become synonymous with cinematic sound. Comprising five main channels – front left, center, front right, rear left, and rear right – along with a dedicated Low-Frequency Effects (LFE) channel, 5.1 immerses listeners in a sonic wonderland. We'll explore how sound engineers expertly position audio elements within this soundscape, and how this setup enhances spatial awareness and brings movies to life like never before.



Building upon the foundation of 5.1, 7.1 mixing extends the audio canvas with an additional pair of surround channels – rear surround left and rear surround right. We'll delve into how this added dimensionality elevates the surround sound experience, providing even greater precision and depth to audio placement. From action-packed blockbusters to thrilling video games, 7.1 soundscapes immerse audiences in the heart of the action, making them feel part of the story.




Mastering
Stereo Mastering : where a single stereo mix file is mastered by a mastering engineer. Its a final check done by an experienced set of ears and points like translation of different devices and speaker, loudness etc are all enhanced

Stem Mastering : Stem mastering is done when you want to give more freedom for the mastering engineer to make changes without compromising other elements. Usually for stem mastering grouped mixed stems are sent where rhythm, melodic, harmonic, vocals and effects are printed on different tracks.

Music production
At Gray Spark Audio a number of well known records have come out. You can check out the work on the website. Film music, bollywood songs, indie records, rock, blues, jazz are done here. To bring these songs to life Gray Spark works with a number of music producers that have worked in all these styles. When an artist wants to create a song and when the genre is clear the project manager assigns the right music producer to the project.
Acoustics
At Gray Spark we also have Ronak Runwal who is the lead acoustician who has designed many studios and theaters in and around Pune. Soundproofing, Acoustic treatment, Acoustic consultancy, Acoustic panels etc are all available.
Audio Engineering and Music Production Course
With an eye on the growing talent, Gray Spark Audio aims to equip and mentor the audio professionals of tomorrow with specific courses designed around audio engineering and music production courses in Pune. That's where the Gray Spark Audio & Sound Engineering Academy comes in.
Since its conception, our Academy has trained numerous Audio Professionals across sectors like Film, Music, Audio Electronics, Acoustics and many more. Our goal is to contribute to the ever growing community of Audio Professionals in this country one great student at a time. Over time, we've grown our team of music producers with students that we've trained at the Academy as well
Voiceover
At Voice Over Select, we treat every Voice Over Service project uniquely. What's more, we assign a project manager who is responsible for taking a correct brief, identifying which artist would be a good fit, negotiating artist costs based on client budgets. The process also works well for clients based out of town where the client is on zoom call while the artist is in the studio recording. Incase of revisions/feedback, this allows for real time solutions and quicker turnaround
Sound Design and Foley
Sound designers are hired to create sounds for ad projects, films, also podcasts and other immersive audio projects. Foley is also done at Gray Spark Audio for films.
© 2022 All Rights Reserved.