Usually when clients come in for enquiries regarding recording, mixing or mastering the frequently asked question is, what is the difference between Studio A and Studio B? Hence I am writing this blog where it will be easier to understand what studio you would need to book for your project.

Clients can choose to book studio A for premium output/experience, and studio B for the best quality at an economic price. The major difference between both studios is basically
1. Range of microphones
2. Range of analog/digital outboard gears
3. Room Space
4. Monitoring


Studio A is our premium mixing mastering suite which is acoustically treated and is a treat to any musician. The aesthetic wooden vibe of studio A is the signature theme for Gray Spark Audio. Studio A has a control room and a live room which helps deliver superior quality recording mixing mastering services to all our clients.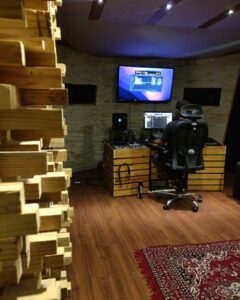 Studio A Control Room
Welcome to Studio A Control Room, a spacious mixing mastering suite with top of the line A/D and Preamps: NEVE511, UAD4710, SSL, APOLLO.
Outboard Compressors, Limiter, EQs: MANLEY VARIABLE MU, WA76, Hyperion 500EQ
Studio A has mid field and near field monitors which helps in getting clean and precise mixes and masters ie. DYNAUDIO M2 & NEUMANN KH120
Studio A Live Room
A 700 sq feet space with wooden interior which is acoustically treated and aesthetically pleasing, caters to the creative needs of any musician. This beautiful space accommodates up to 25 musicians and also has an Upright B Steiner Piano.
Equipments available with Studio A
Mics
Neumann U87

WA 47

Neumann KM184

AKG c414

MD 421

SM 57

SM 58

E614

E604

E602ll

Neumann TLM 102

BETA91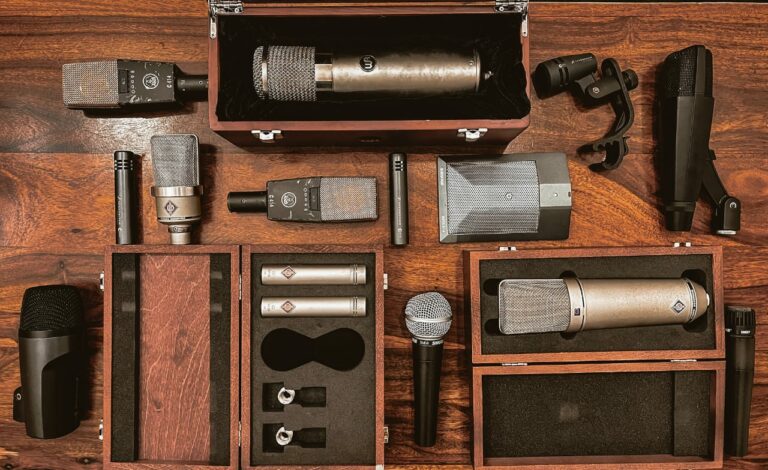 Why Studio A
Drum tracking

Band live tracking

Video shoot space

Record with Upright B Steiner Piano

Spacious vocal recording

Access to outboard gears

Access to more plugins

Reamping abilities

Superior quality mixes and masters

Classic mics and Preamps for superior tonal quality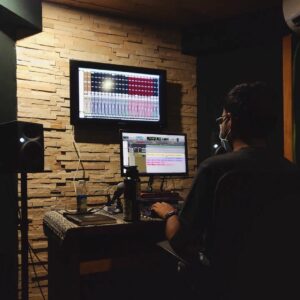 Studio B Control Room
Studio B is our compact recording studio, which is mainly used for vocal tracking, guitar tracking, foley, sound design, voice overs.
Preamp available in studio B : Audient id44 (Audient Console Mic Preamp)
Monitors : Neumann KH120
Equipments available with Studio B
Mics
AKG c414

MD 421

SM 57

SM 58

E614

Neumann TLM 102
Why Studio B
Economical as compared to Studio A.

Dubbing screen/teleprompter for voice over.

Foley and sound designing space.

Sonically pleasing mixes and masters.

Great sounding acoustic guitar recordings.
The best recording studio in Pune, where you can choose your studio according to your needs. I hope this blog would be helpful for you in understanding what each studio offers and what would suit better for your needs.